Join Manston Golf Today
Enjoy membership benefits & Join Kent's friendliest Golf Centre. Improve your golf and save money too. Read more.......
Rascal Bay Adventure Golf
Whether you're a toddler, teenager, parent or a grand parent, you will laugh & enjoy your time at Rascal Bay. Read more.......
Lessons, Coaching & Fitting
At Total Golf Academy our coaches will work with you to understand your aims and ambitions in your game and help you achieve them. Read more.......
Lynx Prowler Wedge

view other products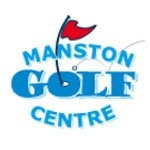 When you're over the ball it's important that you feel confident about the shot you're about to play, and these tour-inspired wedges from Lynx certainly offer that.
The new Prowler wedges have grooves that are manufactured from 8620 metal, which is designed to increase feel, spin and control - a winning combination in our eyes.
Features and benefits include:
Grooves made from 8620 metal to increase feel, spin and control
Available in Chrome and Gun Metal finishes to suit your eye
48, 52 and 60 degree options come with a 9-degree bounce
56 degree wedge comes with an 11-degree bounce
This wedge from Lynx is a match for any wedge on the market so be sure to come and give it a try if you're interested in improving your short game.