Join Manston Golf Today
Enjoy membership benefits & Join Kent's friendliest Golf Centre. Improve your golf and save money too. Read more.......
Rascal Bay Adventure Golf
Whether you're a toddler, teenager, parent or a grand parent, you will laugh & enjoy your time at Rascal Bay. Read more.......
Lessons, Coaching & Fitting
At Total Golf Academy our coaches will work with you to understand your aims and ambitions in your game and help you achieve them. Read more.......
Lynx Prowler Cart Bag

view other products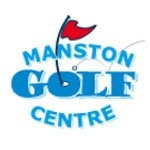 Do you want a lightweight bag for your trolley? With this Prowler model each of your clubs has its own space, while its eight pockets cater for all your accessories.
Prepare for any eventuality without creating a really heavy bag with this model from Lynx, which tips the scales at just 2.26kg, despite having a 15-way top and eight pockets.
Key features and benefits:

15-way top with full-length dividers
Multiple lift handles for easy transportation
Eight pockets all easily accessible on a trolley or buggy
Super lightweight at just 2.26kg
Available in three colour options
Come and demo this bag in store to see how lightweight it is for yourself. It also gives you the chance to experiment with the pockets and see what you would put where.