Join Manston Golf Today
Enjoy membership benefits & Join Kent's friendliest Golf Centre. Improve your golf and save money too. Read more.......
Rascal Bay Adventure Golf
Whether you're a toddler, teenager, parent or a grand parent, you will laugh & enjoy your time at Rascal Bay. Read more.......
Lessons, Coaching & Fitting
At Total Golf Academy our coaches will work with you to understand your aims and ambitions in your game and help you achieve them. Read more.......
Lynx Crystal Fairway Woods (2020)

view other products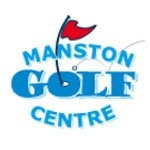 The low-profile head shape of these Crystal fairway woods glide through the turf to really help us out on those long par-4s and par-5s.
With 3, 5 and 7 fairway wood options, the Crystal give us plenty of scope to find the right club to bridge any unwanted gaps in your bag. Take the 7-wood for example, which could replace a hybrid or even a long iron in your bag.
Key features and benefits include:
Stainless steel design with stylish bronze colourway
Available in 17, 22 and 27 degrees of loft
Low profile head shape makes the club easy to hit from tight lies
Available for a custom fitting
Lynx Crystal graphite bronze standard shaft
These fairway woods play as good as they look and give you the best chance of going long when you need it the most.
Or call us on 01843 590 005 to speak to a member of the team.