Join Manston Golf Today
Enjoy membership benefits & Join Kent's friendliest Golf Centre. Improve your golf and save money too. Read more.......
Rascal Bay Adventure Golf
Whether you're a toddler, teenager, parent or a grand parent, you will laugh & enjoy your time at Rascal Bay. Read more.......
Lessons, Coaching & Fitting
At Total Golf Academy our coaches will work with you to understand your aims and ambitions in your game and help you achieve them. Read more.......
Lynx Predator Fairway Woods (2020)

view other products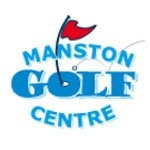 Great for hitting from tight lies, these Lynx Predator fairway woods pack a real punch and give you options from the tee and deck.
The low-profile head shape fills us with confidence when addressing the ball whilst allowing us complete control from tricky situations and tight lies. Add in the high launching factor and suddenly with a Predator fairway wood in your hands, those difficult shots become that little bit easier.
Key features and benefits include:
Stainless steel design
Low profile makes them easy to hit from tight lies
Forgiving, high launches make them ideal from the deck
3 (15°) and 5 (19°) options
Full custom fit available
We love how easy it is to get the ball up in the air with the Predator fairway woods. Available fully custom fitted, why not get booked in today?