Join Manston Golf Today
Enjoy membership benefits & Join Kent's friendliest Golf Centre. Improve your golf and save money too. Read more.......
Rascal Bay Adventure Golf
Whether you're a toddler, teenager, parent or a grand parent, you will laugh & enjoy your time at Rascal Bay. Read more.......
Lessons, Coaching & Fitting
At Total Golf Academy our coaches will work with you to understand your aims and ambitions in your game and help you achieve them. Read more.......
Under Armour HOVR Drive GTX Golf Shoes (2020)

view other products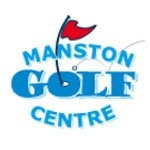 The brand's HOVR technology is the main talking point in this shoe, providing fantastic cushioning and energy return on every step you take.
You've probably heard of Gore-Tex waterproof protection in rain jackets but these HOVR Drive shoes for 2020 also boast that same technology, ensuring your feet remain dry no matter the conditions you play in.
Key features and benefits include:
Signature Rotational Resistance spikes give you locked down traction
UA HOVR cushioning returns energy and gives stunning all-day comfort
Gore-Tex technology is totally waterproof
Extremely breathable construction
Available in black and white colourways
These shoes are perfect for all-year round golf so why not pop in store and try a pair on for size?
Or call us on 01843 590 005 to speak to a member of the team