Join Manston Golf Today
Enjoy membership benefits & Join Kent's friendliest Golf Centre. Improve your golf and save money too. Read more.......
Rascal Bay Adventure Golf
Whether you're a toddler, teenager, parent or a grand parent, you will laugh & enjoy your time at Rascal Bay. Read more.......
Lessons, Coaching & Fitting
At Total Golf Academy our coaches will work with you to understand your aims and ambitions in your game and help you achieve them. Read more.......
PING Glide 3.0 Wedges
view other products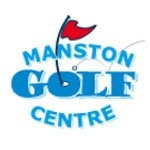 We've been more excited than a kid at Christmas waiting for PING's next generation Glide wedges and now they are here, it's like all of our birthdays have come at once.
Wheel-cut grooves feature a super sharp edge to increase interaction with the ball for more spin than before. You'll also find the Glide 3.0 to be more forgiving, softer-feeling and lighter compared to previous Glide wedges - what's not to love?
Key features and benefits include:

Four sole grind options make any shot possible no matter your handicap
Patented wheel cut grooves are designed to improve interaction with the ball
Soft, 431 stainless steel head helps improve forgiveness
Elastomer insert delivers a softer impact
Eye2 Grind SW for the ultimate in bunker control
Available in 46 up to 60 degrees loft
PING's beautiful Glide 3.0 wedges are primed to give you complete control and confidence in your short game. With a range of lofts and sole grinds it is vital we book you in for a custom fitting so the investment you make in your game results in lower scores.