Join Manston Golf Today
Enjoy membership benefits & Join Kent's friendliest Golf Centre. Improve your golf and save money too. Read more.......
Rascal Bay Adventure Golf
Whether you're a toddler, teenager, parent or a grand parent, you will laugh & enjoy your time at Rascal Bay. Read more.......
Lessons, Coaching & Fitting
At Total Golf Academy our coaches will work with you to understand your aims and ambitions in your game and help you achieve them. Read more.......
PING G Le2 Fairway Woods
view other products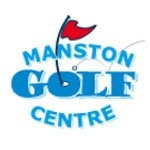 The long-awaited PING G Le2 fairway woods have landed and they are lighter and easier to launch than their predecessor with a brand new colourway, which really catches the eye.
The eight-position loft adjustability in the G Le2 fairway wood is a key feature in helping you find the right settings for your game, whilst a faster maraging C300 face offers greater ball speeds and more accuracy on off-centre hits.
Key features and benefits include:

Internal weighting promotes right-to-left spin for a straighter flight
Significantly higher MOI for added stability and forgiveness through impact
Faster maraging C300 face for faster ball speeds
Slightly shallower face helps launch the ball higher
Lighter club weight makes it easier to swing
8-lobe adjustable hosel to adjust loft angles
Available in 3-wood (19), 5-wood (22.5), 7-wood (26) and 9-wood (30)
The adjustability of the G Le2 makes this the perfect club to dial in to your specific requirements. Order yours today so we can you booked in for a custom fit and have you launching the ball with ease.