Join Manston Golf Today
Enjoy membership benefits & Join Kent's friendliest Golf Centre. Improve your golf and save money too. Read more.......
Rascal Bay Adventure Golf
Whether you're a toddler, teenager, parent or a grand parent, you will laugh & enjoy your time at Rascal Bay. Read more.......
Lessons, Coaching & Fitting
At Total Golf Academy our coaches will work with you to understand your aims and ambitions in your game and help you achieve them. Read more.......
TaylorMade Kalea Irons (2019)
view other products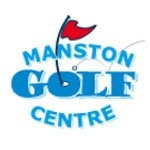 These updated Kalea irons have been inspired by an independent, active lifestyle and the fresh design highlight this with an attractive style that leaves nothing left behind on the course.
The Kalea irons are designed to be lightweight, thus helping generate faster club head speeds and more distance out on the course. TaylorMade has achieved this thanks to the low-kick shafts and Speed Pockets behind the face that help the ball fly further through the air.
Key features and benefits include:
Speed Pocket technology promotes flexibility in the face for forgiveness
Lightweight shaft increases clubhead speed
Fresh, modern design oozes elegance
Optimised weight for a confident feel
Available in 7-SW
These irons have been perfectly engineered to optimise distance gaps with clean styling and a confident feel at address.