Join Manston Golf Today
Enjoy membership benefits & Join Kent's friendliest Golf Centre. Improve your golf and save money too. Read more.......
Rascal Bay Adventure Golf
Whether you're a toddler, teenager, parent or a grand parent, you will laugh & enjoy your time at Rascal Bay. Read more.......
Lessons, Coaching & Fitting
At Total Golf Academy our coaches will work with you to understand your aims and ambitions in your game and help you achieve them. Read more.......
TaylorMade Kalea Rescue (2019)
view other products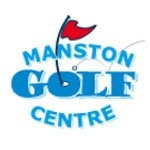 TaylorMade's next generation Kalea is here and part of the range is this rescue club, which has been made to be lighter, faster and easier than ever to get the ball up in the air.
Speed Pocket technology combines with an Ultralite shaft to generate more ball speed and higher launches no matter where your ball came to rest.
Key features and benefits include:
Low and deep centre of gravity makes it easier to get the ball up in the air
Stylish feminine design oozes appeal
Ultralite shafts help generate more speed
Speed Pocket technology increases launch resulting in more carry for maximum distance
Available in 26-degree (5 rescue) and 30-degree (6 rescue)
The Kalea is the ideal club to get you out of trouble on the course or to replace those harder-to-hit long irons in your bag.