Join Manston Golf Today
Enjoy membership benefits & Join Kent's friendliest Golf Centre. Improve your golf and save money too. Read more.......
Rascal Bay Adventure Golf
Whether you're a toddler, teenager, parent or a grand parent, you will laugh & enjoy your time at Rascal Bay. Read more.......
Lessons, Coaching & Fitting
At Total Golf Academy our coaches will work with you to understand your aims and ambitions in your game and help you achieve them. Read more.......
Callaway JAWS Mack Daddy 5 Wedges
view other products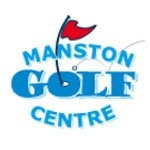 There is plenty of bite (sorry, couldn't resist) in Callaway's brand-new JAWS Mack Daddy 5 wedges with an innovative design promoting more spin and precise control than ever before.
That new innovation is known as the JAWS groove design, which provides a sharp edge radius that works in unison with Callaway's Groove-in-Groove technology to impart more spin and offer more control than ever before in your short game.
Key features and benefits include:
Groove-in-Groove technology provides added roughness and grip for improved spin
JAWS groove design for sharper groove edges for maximum spin
Available in two high-end finish options - Platinum Chrome and Tour Grey
Five grind options for a wider variety of greenside shots
8620 mild carbon steel construction with optimised CG for supreme feel
Available from 46 to 60 degrees
Tempted to give it a try? Of course you are! Let's get you booked in for a suitable time and let us find the right loft/grind/shaft suited to your short game.