Join Manston Golf Today
Enjoy membership benefits & Join Kent's friendliest Golf Centre. Improve your golf and save money too. Read more.......
Rascal Bay Adventure Golf
Whether you're a toddler, teenager, parent or a grand parent, you will laugh & enjoy your time at Rascal Bay. Read more.......
Lessons, Coaching & Fitting
At Total Golf Academy our coaches will work with you to understand your aims and ambitions in your game and help you achieve them. Read more.......
Callaway Chrome Soft Triple Track Golf Balls
view other products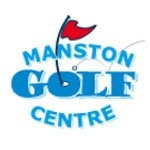 The Chrome Soft is a pretty special ball in its own right but when you add Triple Track to it, it raises the ball game just that little bit higher.
The standout feature is clearly the Triple Track Alignment aid on the cover of the ball, which has been designed using Vernier Hyper Acuity - the same technology used to land planes on aircraft carriers - to help you accurately line up your putts.
Key features and benefits include:

Optimised aero design helps create a higher launch
Larger Graphene-Infused Dual SoftFast Core gives longer distance from the tee
Triple Track Alignment aid for accuracy on putts
Thinner Urethane cover gives better feel and spin control in your short game
High Speed Mantle System improves consistency and durability
Available in standard, Truvis, and Yellow options too
The Triple Track Alignment aid is something of a game changer so make sure you pop in-store and try them out for yourself.
Or call us on 01843 590 005 to speak to a member of the team.