Join Manston Golf Today
Enjoy membership benefits & Join Kent's friendliest Golf Centre. Improve your golf and save money too. Read more.......
Rascal Bay Adventure Golf
Whether you're a toddler, teenager, parent or a grand parent, you will laugh & enjoy your time at Rascal Bay. Read more.......
Lessons, Coaching & Fitting
At Total Golf Academy our coaches will work with you to understand your aims and ambitions in your game and help you achieve them. Read more.......
Callaway Hyper-Lite Zero Stand Bag
view other products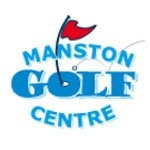 By the time you've filled up with drinks, clothing and spare balls your bag can weigh a ton, so if you carry often, owning a lightweight bag like this is a must.
This high tech bag is designed to be feather-light, but despite that you'll be pleased to know you'll still find enough zip pockets to accommodate all you may need on the course.
Key features and benefits of the Hyper-Lite Zero stand bag include:

4-way top with 2 full-length dividers
4 pockets including a drink and internal mesh pocket
Integrated lift handle
Lightweight construction with carbon fibre legs
Weighs under 2.5lbs
If you'd like to come by and feel just how light this bag is, get in touch here.