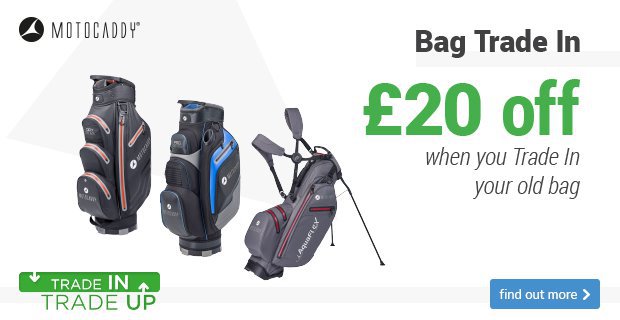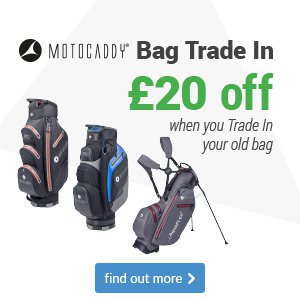 It's easy to simply throw your clubs out of the car and onto the trolley or onto your shoulder without paying much attention to the bag they're sitting in.
So, next time you do exactly this, take 10 seconds to cast an eye over your bag; maybe some zips are broken, the stand is bent or the dividers are worn away and rubbing against the shafts of your clubs?
If this rings true for you - or if you simply want to upgrade your golf bag - we have selected bags in-store with £20 OFF so be sure to take advantage before it is too late!
Terms and Conditions
Offer available from Monday 4th March - Sunday 31st March 2019 or whilst stocks last.
This offer cannot be used in conjunction with any other offer.
Available on shop stock only.
Offer available on Dry Series, Aquaflex, ProSeries golf bags.
Professional staff reserves the right to end the offer at any time without prior notice.
Book a Lesson
Book a lesson or consultation with one of our PGA Qualified Golf Professionals. Read more.......
Join Manston Golf Today
Enjoy membership benefits & Join Kent's friendliest Golf Centre. Improve your golf and save money too. Read more.......
Rascal Bay Adventure Golf
Whether you're a toddler, teenager, parent or a grand parent, you will laugh & enjoy your time at Rascal Bay. Read more.......
Lessons, Coaching & Fitting
At Total Golf Academy our coaches will work with you to understand your aims and ambitions in your game and help you achieve them. Read more.......