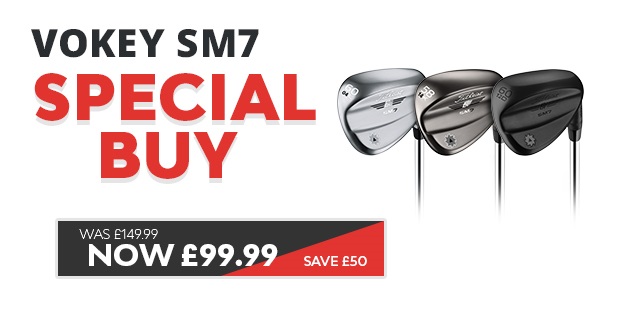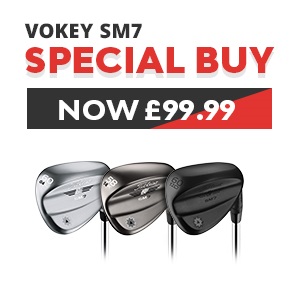 We cannot rate Titleist's SM7 wedges highly enough.
Not only do they provide unbelievable spin around the greens, but they feel fantastic and come with countless loft, bounce and grind options so we can really dial them in to suit your game.
Click here to watch our SM7 review video.

In the lead up to Christmas, we're reducing the price of SM7 wedges to £99.99 each.
That's a huge saving of £50!
What's not to love? Come and speak to a member of the team in-store and we'll be happy to help.

Terms and conditions
Offer available from Friday 1st November while stocks last.
Offer available in three finishes - Tour Chrome, Brushed Steel and Jet Black only.
SM7 Slate Blue are not included in the offer.
Professional reserves thr right to end the offer at any time without prior notice.
Join Manston Golf Today
Enjoy membership benefits & Join Kent's friendliest Golf Centre. Improve your golf and save money too. Read more.......
Rascal Bay Adventure Golf
Whether you're a toddler, teenager, parent or a grand parent, you will laugh & enjoy your time at Rascal Bay. Read more.......
Lessons, Coaching & Fitting
At Total Golf Academy our coaches will work with you to understand your aims and ambitions in your game and help you achieve them. Read more.......