Enjoy better golf with our professional golf coaching
---
Golf coaching is all about you and what you want to get out of your game. We pride ourselves on being good listeners and aim to provide the best possible professional advice, whilst ensuring each lesson is tailored and enjoyable for the golfer.
Why Coaching?
We're passionate about helping you play better golf.
Every golfer enjoys the game more when they're hitting good shots and playing well. This is our mission for you.
Think back to your last few rounds and try to pinpoint an area that cost you shots…
Maybe, you had too many three-putts as a result of poor distance control? Or did you miss too many fairways to the right meaning you had to chip out sideways? It could be that you play well in practice rounds with your friends but struggle to replicate that in competitions?
Through our experiences in the game and our PGA education, we appreciate that every golfer is different. That's why we offer a range of lessons and packages to suit everyone.
Lessons will cover:
Golf Fundamentals
Swing Basics
Short Game
Long Game
Course Management
Jude Reid - Senior PGA Coach & Advanced Fitting Specialist
Jude helps people enjoy the wonderful game of golf. He understands the frustrations you experience on the golf course, whether it be a slice of the tee, diminishing distance or too many shots around the green. Jude helps people who play inconsistent golf overcome their challenges to play better golf. With an holistic style of coaching Jude recognises that people and golf swings are all different and teaches each individual ensuring all factors are taken in to consideration. He plans incremental improvements in technique and ensures that an explanation at every step, to ensure that his students knowledge and not just technique improves. This learning process gives his students great understanding of what is needed to play better golf and allows them to focus on shooting lower scores, resulting with a strong mental game that lasts. He has successfully cured frustrations of many golfers who are now playing their best golf ever. His successful Pathway Program is based on achieving your goals and not just working on changing the golf swing, looking at your game as a whole as well as course data to produce a plan to map your pathway to better golf.
---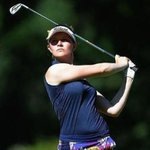 Keely Chiericato - PGA Professional Level 2
Keely's coaching method is to appeal to how the player learns best, so use drills that can be replicated either at home or the range. She also incorporates video analysis into her sessions to allow players to view their correct position and be able to repeat it. During all of her lessons, she makes sure she doesn't over complicate things. She has a large clientele of ladies that she coaches, and also specialises in coaching juniors, although she is happy to work with anybody who is looking to improve their game. She has been coaching for 6 years, and competes regularly on a variety of professional circuits and has a long term ambition to play full time.
---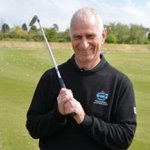 John Brotherton - PGA Professional Level 2
John started playing golf at the age of 12 at Lullingstone Park Golf Course near Swanley, Kent. In 1972 he started his PGA training there, passing his PGA exams 3 years later. He then spent 2 years as a coaching professional at Ruxley Driving Range. From there he was Shop Manager at Hawkhurst Golf & Country Club for 1 year before moving on to his first Head Professional position at Chestfield Golf, which he held for 30 years before leaving in July 2009. From 2009-2011 he was a freelance coaching professional at Boughton Golf Club. Due to a back problem, John changed from playing from right to left-handed so has unique experience in both sides. He would be the natural choice for our left-handed clients a well as our right handers. John's style of coaching is to make his lessons relaxed, interactive, informative and fun! This makes his approach simple to understand, easy to progress, quick to see improvements, and as a man who understands the strains of golf on your body, he makes maximum use of the body's natural movements wherever possible. He particularly specialises in the intricacies of the short game, and putting.
---
Adam Baker - PGA Professional
Adam Baker is a vastly experienced PGA Golf professional, having qualified in 2005. Adam has worked in the retail and coaching environment for over 20 years, during which time he has excelled as a coach. During Adam's career, he was a club professional for 5 years during which time he built an extensive client database with many individual and group lessons. The lessons consisted of golfers of all levels and group coaching for ladies, beginners, seniors and juniors.
---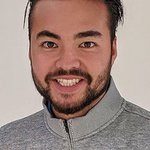 Gavin Webb - General Manager
Gavin turned professional in 2017 after enjoyed a successful amateur career. He has a built a successful playing career over the past few years including winning the 2018 PGA Kent Open Championship. Gavin has established himself as a top coach as he is constantly learning and devloping new methods to help his clients ranging from complete beginners to playing professionals.
---