Manston Golf Centre Driving Range
Regularly referred to as the best driving range in Kent we attract visitors from across the county, from complete beginners to tournament professionals all choosing Manston Golf Centre for their practice. You can chose to hit undercover from the latest TruStrike gel mats or head outside to our grass tee and short game practice area.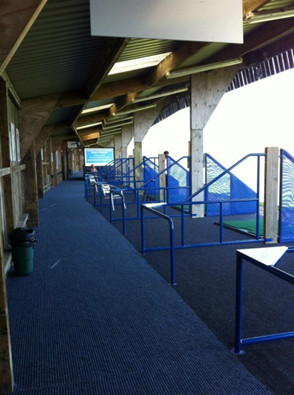 In addition we use the latest Srixon range ball to replicate the feel of a golf ball you would use on the course.

Range Ball Prices
Purchase Tokens in the store - scan under barcode reader
30 Balls - £2
80 Balls - £5

Purchase Range Cards in store - save pounds £££'s
250 Balls - £15 Save 10%
450 Balls - £25 Save 16%
1000 Balls - £50 Save 25%
Club Hire available - Adults £2.50, Juniors £1
Become a Member and make further savings
Membership Options from just £99 and as a member you will save 55% on your range balls.
Red Button - Small Bucket (30 Balls) £1.08*
Yellow Button - Medium Bucket (50 Balls) £1.50*
Green Button - Large Bucket (80 Balls) £2.40*
Blue Button - Jumbo Bucket (100 Balls) £3.00*
*Cost for each bucket if you are a member and have a range card.

Members can top up there card at any amount and the golf balls will cost as per above.

Choose your bucket size and then scan your reangecard barcode to receive your balls. If you want to check your balance, just scan your card.
As a non member when purchasing one of the above range cards you have the freedom to select your golf balls in the amount of 30, 50, 80 or 100 at a time.

Winter Opening Hours
Monday - Thursday - 8:00 - 21:30 (last range balls 21:00)
Friday - 8.00-20.30 (last range balls 20.00) due to range maintenance sometimes the range may not be open until 9.00 but the course and shop are still open.
Saturday - 7:00 - 20:30 (last range balls 20:00)
Sunday - 7:00 - 18:00 (last range balls 17:30)
Grass Tee and Short Game Area
Unlike most driving ranges we can offer our customers the option of hitting off the grass if they prefer, we regularly rotate our grass tees to keep them in good order and have even added an outdoor ball machine to this area!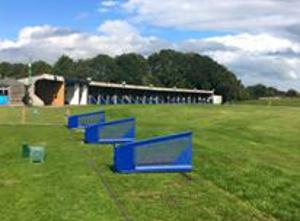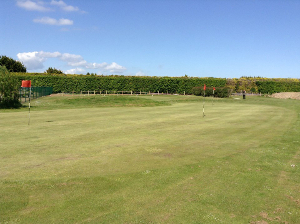 Further down from the grass hitting area is our popular short game area - with two greens, two bunkers (one deep, one shallow) and a variety of positions to play from this is the ideal environment to hone your short game and save shots!
A tube of balls for the short game costs just £3 and allows you to spend as long as you like practising there.
Driving range, outdoor grass practice area and short game area are all open to the public
Range Mats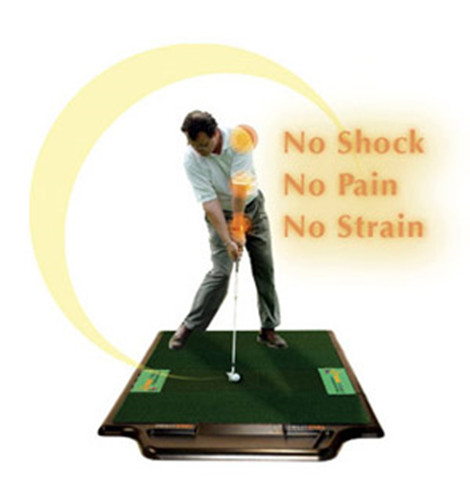 In April 2013 our driving range underwent a full refurbishment as you can see in the picture above. We carpeted the entire driving range and replaced all of the mats with the latest TrueStrike and TrueTee mats. We chose TrueStrike for our mats because after extensive research they proved to be the mat that most accurately replicates the feel of grass. Click here to see how our driving range developed.
TrueStrike's forgiving strike surface and divot simulating subsurface mean that the shock and vibration associated with hitting from traditional mats is substantially reduced. Rather than the vibration caused at impact traveling up the club shaft and into the arm of the user, as on a traditional golf mat, it is absorbed into the gel pad below the strike surface.
Manston Golf Centre 2018 Calender
Important dates for 2018 at Manston Golf Centre. Read more.......