Manston Advanced Fitting Centre
If you are one of the few people who plays golf without having their club's custom-fitted to them, then listen up. We are all different shapes and sizes and we all have completely different swing characteristics; so why would we all use the same clubs off the shelves? You should never build your swing around you clubs; you always build your clubs around your swing.
.
Being custom-fit is becoming almost second nature in this sport as it should, and with the latest FlightScope technology on the market available to support your fitting here at Manston Golf Centre, it has become as simple as hitting a few shots and walking away with the perfect fitted clubs for you. When it comes to the new technology out there in the modern ranges of clubs, being custom-fit isn't just about picking up a few extra yards of the tee, you can shrink your dispersion area massively, meaning the ball is flying on a much more consistent path. All this and more.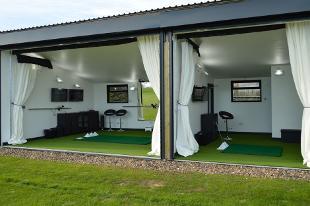 .....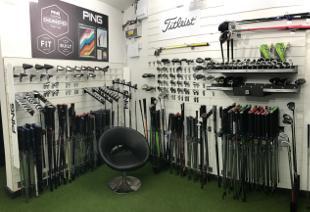 Be fitted for:
Callaway, Cobra, Lynx, PING, TaylorMade, Titleist, Scotty Cameron, and Yonex.
- Fitting Price - £19.99 (no charge if equipment is purchased)
- Customers will receive a FREE Gapping Session after purchase of new clubs
- Interest FREE finance available over 6 or 12 months
If you would like to book a fitting with one of our team at Manston Golf Centre then call us on 01843 590 005 or email: judereadpga@gmail.com or michael@manstongolf.co.uk
Join Manston Golf Today
Enjoy membership benefits & Join Kent's friendliest Golf Centre. Improve your golf and save money too. Read more.......
Rascal Bay Adventure Golf
Whether you're a toddler, teenager, parent or a grand parent, you will laugh & enjoy your time at Rascal Bay. Read more.......
Lessons, Coaching & Fitting
At Total Golf Academy our coaches will work with you to understand your aims and ambitions in your game and help you achieve them. Read more.......