The golden combination
What would you say if we could show you a way of achieving greater accuracy and longer distance from the tee? You would say yes, right? Well, here's your answer…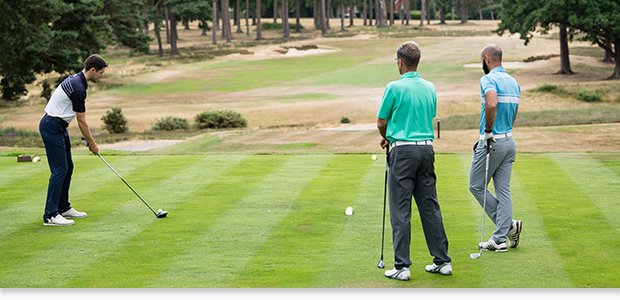 Have you been custom fitted?
First things first, the easiest way to achieve the holy grail of long, straight drives is to find the middle of the clubface every time, which is easier said than done for most of us. Following that, it's all about launching your drives high with a low spin rate.
Simple, right?
It doesn't matter how fast or smoothly you swing, if the clubhead and shaft are a bad match for the way you play, your chances of sending a perfect drive into the air will be seriously hampered.
So, the very first thing we need to do is get you fitted correctly. During the process, we will chat about your game, watch you hit some balls, and assess what you have told us in order to find the right shaft/head combination for your game.
Two clubs that we will definitely try are TaylorMade's M5 and M6 drivers.
These drivers come with speed injected Twist Face, which offers remarkable ball speeds and distance gains when fitted correctly.
So, rather than going for the easy online purchase, come down to the club for an enjoyable custom fit session with a member of the team.
Back to Articles
Join Manston Golf Today
Enjoy membership benefits & Join Kent's friendliest Golf Centre. Improve your golf and save money too. Read more.......
Rascal Bay Adventure Golf
Whether you're a toddler, teenager, parent or a grand parent, you will laugh & enjoy your time at Rascal Bay. Read more.......
Lessons, Coaching & Fitting
At Total Golf Academy our coaches will work with you to understand your aims and ambitions in your game and help you achieve them. Read more.......