No distractions
It's not always easy to get in the zone or feel completely comfortable over the ball so, when you do, the last thing you need is to look down and be distracted by your shoes. Style always comes down to individual taste, but here are two shoes at either end of the spectrum that catch our eye for different reasons.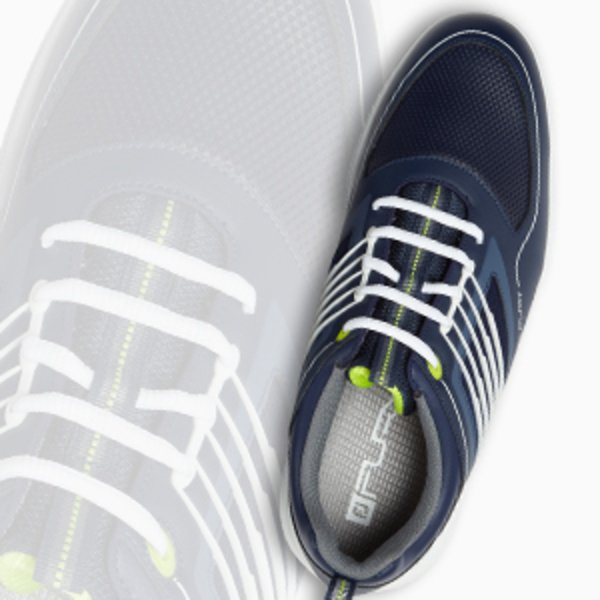 FootJoy Fury
The eye-catching athletic style of the aptly named Fury offers a fast look when addressing the ball with a full grain leather and engineered mesh upper providing ultimate on-course performance.
We have an extensive range of golf shoes available in-store with styles, colours and designs to match everyone's taste. So, be sure to pop in and try on a pair or two for size the next time you're in the market for new shoes.

Back to Articles
Book a Lesson
Book a lesson or consultation with one of our PGA Qualified Golf Professionals. Read more.......
Join Manston Golf Today
Enjoy membership benefits & Join Kent's friendliest Golf Centre. Improve your golf and save money too. Read more.......
Rascal Bay Adventure Golf
Whether you're a toddler, teenager, parent or a grand parent, you will laugh & enjoy your time at Rascal Bay. Read more.......
Lessons, Coaching & Fitting
At Total Golf Academy our coaches will work with you to understand your aims and ambitions in your game and help you achieve them. Read more.......