Clothing & Footwear
Complete the look
---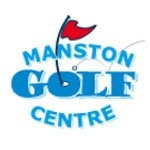 ---
Whether it's a finishing flourish or the centrepiece of what you're wearing, what's on your feet matters. When it comes to looking your best, nobody puts a spring in your step like Under Armour.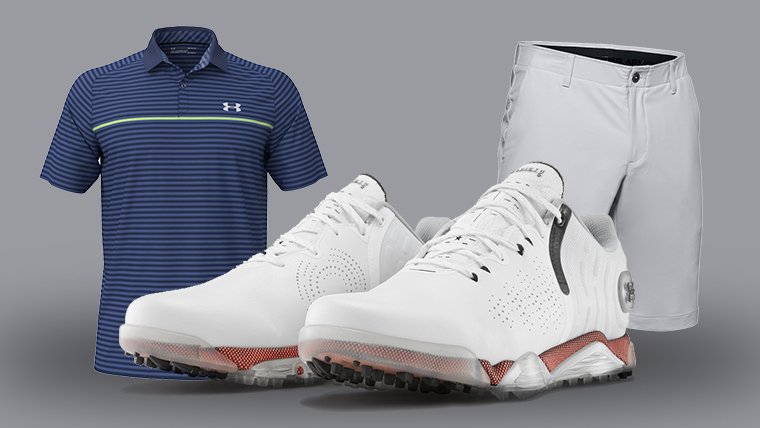 If you're a fashion-conscious golfer, you might've noticed a growing trend towards athletic, dynamic-looking shoes. There's nothing wrong with traditional golf shoes, but sometimes you just want to break the mould with something exciting. That's exactly what Under Armour's Spieth 5 SL shoes do. These shoes look trendy and totally unique; different to anything we've ever seen before. The fashion shackles are off, so make the most of it!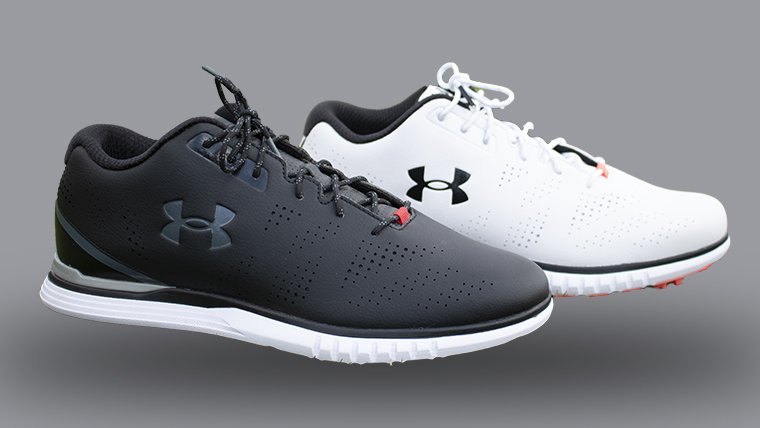 Another trend you might've noticed is the more smart-casual shoes out on the course. Under Armour's Glide SL shoes are a perfect example of this as they seamlessly blend smart detailing with a trainer-like appearance. Both of these designs have spikeless soles that grip the ground when you're playing, so you can have the look AND the performance you want. But which will you choose?