Our advice would be: make the most of this summer. That means setting aside plenty of playing time, making sure your game is up to scratch and kitting yourself out with the right equipment for the job.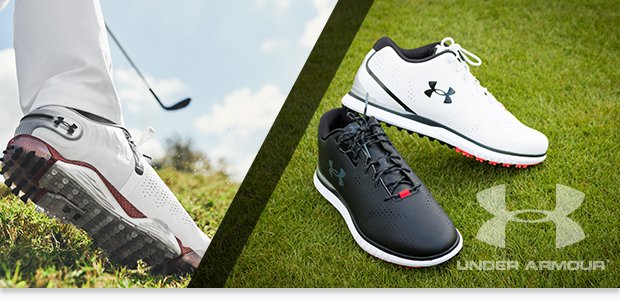 Under Armour Spieth 5 SL & Glide SL shoes

What do you want?
That doesn't just mean a new set of irons. It includes things like getting a pair of shoes that let you walk the course in comfort, swing with confidence and, of course, love the way you look. One brand jumps to mind immediately for us: Under Armour.

What does Under Armour deliver?
The Glide SL, new for 2021, delivers incredible grip using UA Rotational Resistance spikeless soles, which, when paired with the cushioned comfort of EVA midsoles, gives everything you need and more for summer golf. If you prefer a more modern, sporty look, the Spieth 5 uses strategically-positioned rubber traction in the outsoles for grip on any ground and has waterproof UA HOVR uppers for protection & comfort. As you can see above, there's no compromising on style either.

Find out more
To see more of these shoes, and to reserve yourself a pair in our pro shop, just click the button below today.