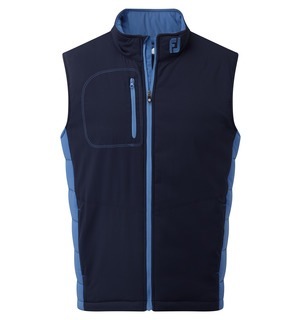 Manston Golf Centre 2018 Calender
Important dates for 2018 at Manston Golf Centre. Read more.......
Book a Lesson
Book a lesson or consultation with one of our PGA Qualified Golf Professionals. Read more.......
Join Manston Golf Today
Enjoy membership benefits & Join Kent's friendliest Golf Centre. Improve your golf and save money too. Read more.......
Rascal Bay Adventure Golf
Whether you're a toddler, teenager, parent or a grand parent, you will laugh & enjoy your time at Rascal Bay. Read more.......
Lessons, Coaching & Fitting
At Total Golf Academy our coaches will work with you to understand your aims and ambitions in your game and help you achieve them. Read more.......
FootJoy Thermal Quilted Vest
view other products
We love the feel and look of this trendy gilet. It's perfect for keeping your core warm while allowing your arms to swing powerfully as normal.
This quilted vest has strategically placed insulated panels to provide warmth to key areas. It's also windproof and water-resistant, with four-way stretch inserts optimising freedom of movement.
Key features include:

Insulated, quilted vest provides warmth to key areas of the body
Full-zip makes it easy to put on and take off
Windproof and water-resistant fabric
Four-way stretch panels enhance range of motion
You'll appreciate the warmth and cut of this vest as soon as you try it on. Come down to the shop and see for yourself. It's a winner.